Imposing firm appearance is British tradition for adults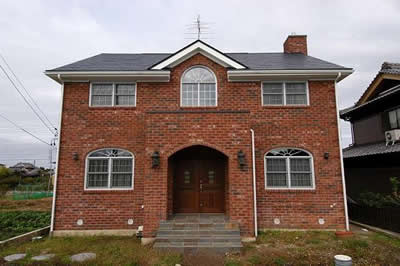 This is completely a house in British suburbs. It has an appearance that makes me forget I'm in Japan.
For the roof material, used genuine natural slate. It is uncommon that can't find out in general houses. How's interior of this house?
Look down the entrance hall from second floor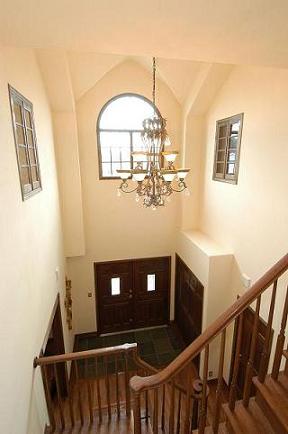 Beautiful space was figured out. The classical chandelier has lit with a white Drywall.When the visitors open the door, they must marvel at the vastness of quiet and elegant entrance hall.
More about >>Drywall>>
Genuine natural slate for roof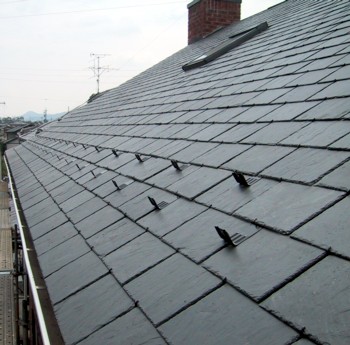 The slate stones imported from France are installed on the roof orderly. It looks beautiful and we feel eternity.
It will not change for 100 years or more like historic structures in Europe. It's so fun!
Brick around windows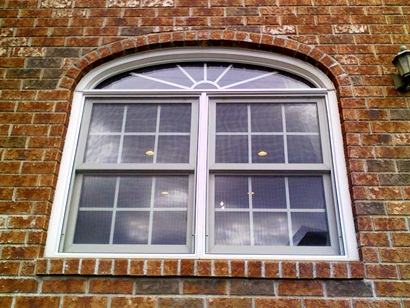 Twin Double hung window with Ellipse glass on both sides of the entrance.
You can find the beautiful arch work and bottom sill which were installed by Canadian Bricklayers. The depth of windows suggests the thickness of the brick. This thickness is the key to reduce the heat of sun shine and to maintain the durability of more than 100 years.
More about >>Brick Cladding>>
Maple kitchen cabinet with class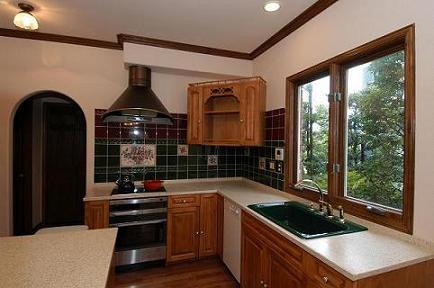 Well lit kitchen with a big window. The island kitchen was put on the center. It seems to be able to do the cooking class because it is easy to use and large.
Restroom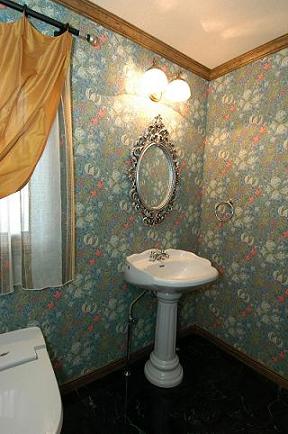 Use William Morris's wallpaper which differs from the second floor's rest room.House owner's sense has shine.
Elder sister's room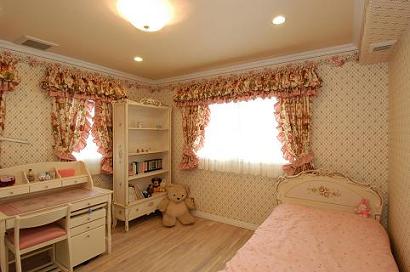 The whole is coordinated in pink. It is a dreamlike room for girl who likes lovely things.
Younger sister's room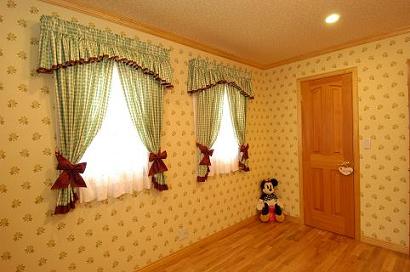 The red ribbon tassel has an accent to the coordination of the wallpaper and the curtain. The price of the fine quality curtain with plenty of drape is pretty high.