Life in the house filled handmade warmth, French country styled house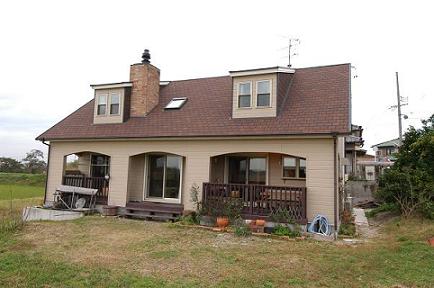 The location is an exactly rural village in France. The scenery enclosed by vegetable field and calm air looks like a part of the landscape picture.
Living room with built in bookshelf by carpenters. The floor is made of solid pine.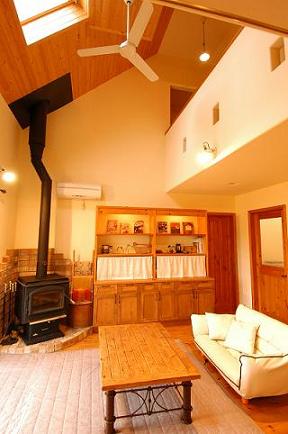 It can be looked down the living room with wood burning stove from the stairwell. "Mom, is dinner ready?"
The back side of kitchen looks neat and tidy, too.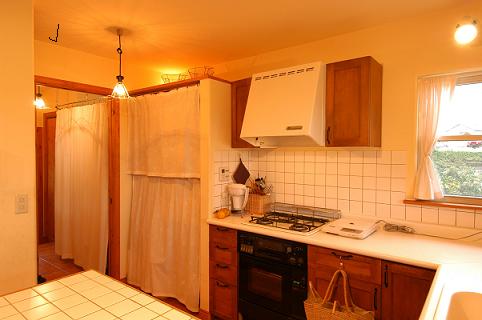 The house owner likes small articles of kitchen and then they have so many.
However, she is good at storing. The fabric is also handmade.
The entry hall is a gallery of antique collection.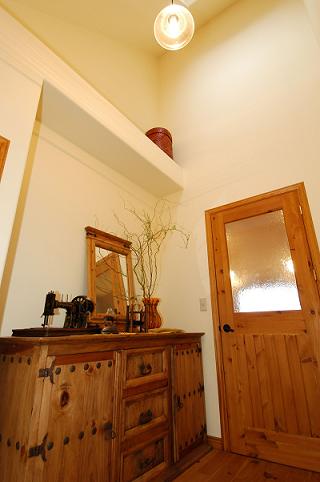 The hanging light projected fantastic pattern of shadow onto a white painted wall at night. It is the effect of dry wall only.
Family space in the second floor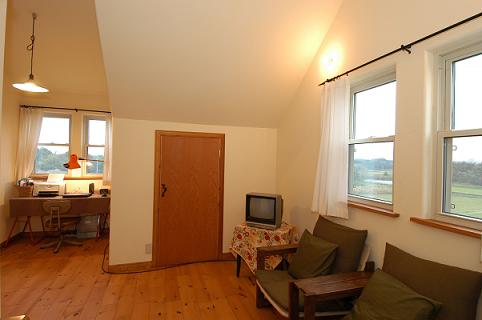 It is hard to understand in this picture, the shape of this space is unusually. This house is like a secret base for the children that never get tired playing as hide-and-seek.
Wife works on PC and husband reads the book while listening to the same music, they do the different things but they share same space and time, it's wonderful.
Passage beside lavatory and rest room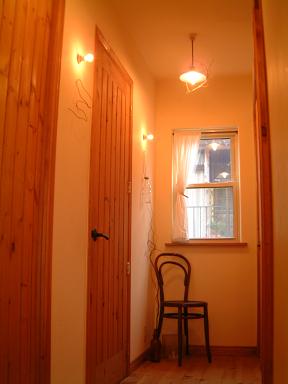 It has taken long time to select all lighting fixtures in the house by the house owner.
Avoid too much decorative thing and just use the simple goods that are why the house looks beautiful.