A yearningly Western style house with brick cladding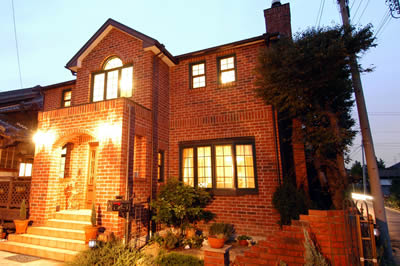 An old zelkova tree and Western style house close to each other quietly in the evening.(Tokai, Aichi Pref.) It doesn't feel out of place even next to a Japanese old house. This is an orthodox British traditional house. The interior materials are united with a dark oak.
Fireplace with mantel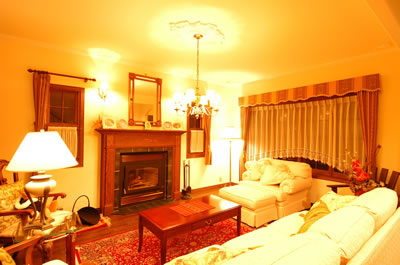 Pass the leisurely time while seeing the flame of fireplace surrounded by the beautiful furniture and the lighting fixtures bought when going to Canada to see materials together.
The mirror and the light are nice coordinate.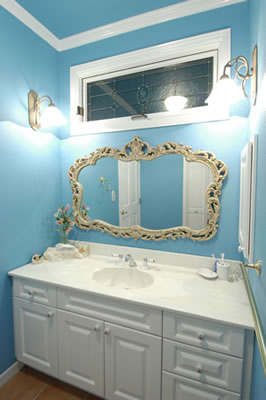 The combination of light blue and white is imaged Wedgwood.
The mirror and the wall bracket are coordinated, too. It is a fresh and lovely vanity room.
Restroom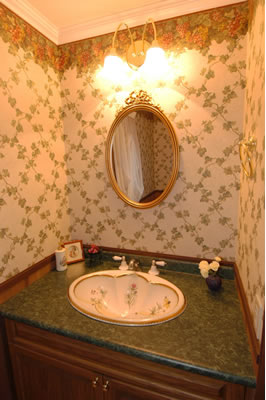 In closed small space like the rest room make playful touches.
Wall paper is printed sweet grape, and the bowl that the ivy is drawn is stylish.
Second floor space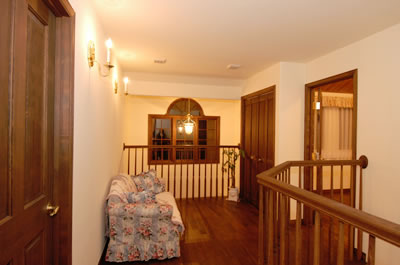 Space assumed to be spacious that can be looked down the stairwell in entrance.
Sitting on the sofa alone and read book or lost in thought.