Green and brick House with cafe space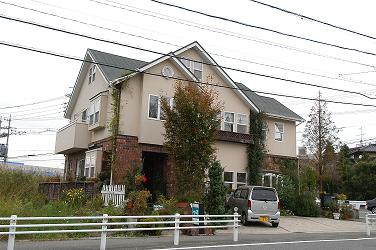 Three stories house with rhythmical triangle roofs in a row. After completed in1998, house owner had planted green around the brick wall. It is just like drawn with green paint on the brick canvas little by little. It will give nostalgic feeling even after 100 years.
A cove of sun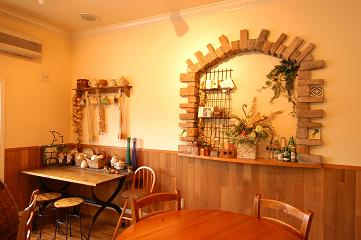 A cove decorated with stones like a sun and wooden floor that feel warmth of earth color. Natural beige dry wall makes gradation of light and shadow.
A space of tile and iron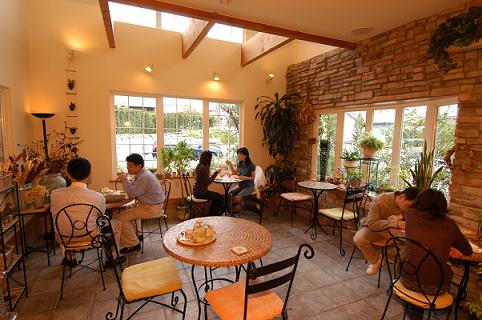 As used efficiency imported window, you can forget the dim of outside. Green used for the interior shows the space softly.
You will feel consideration of house owner from the tables and the chairs procured in United States, Seattle.