Traditional early American house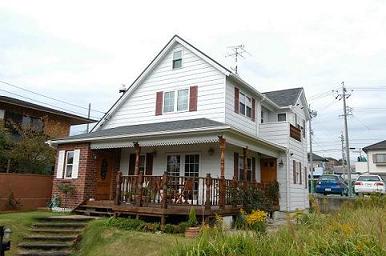 Universal and cute design is loved by everybody.
Impression of this house is simple and warm.
Look over a space from riving room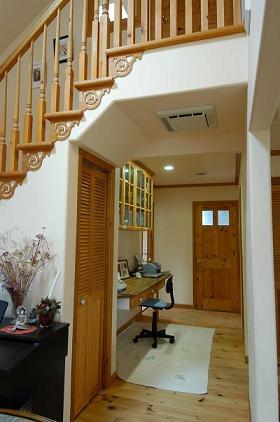 There is a counter for house work beside the kitchen. Write a letter while cooking, or while the mother cooks, children are playing on PC next to her.
Openhearted 1st floor without doors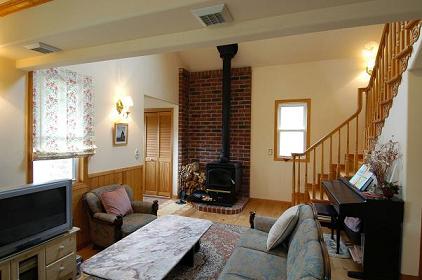 The house with a wood stove images warmly. Comfortable living room where people visit and stay is pride and joy. They will feel gentle through the solid pine and drywall.