White house with roof deck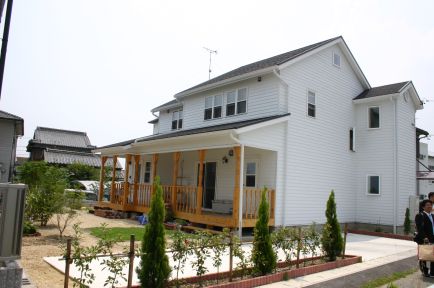 Mr. K's house is located in Miwa-cho. Aichi Pref.The house owner had been working live-in at a pension in Hakuba when he was a student, so this house has been built based on an image of the highlands. The wide wood deck with the roof also uses for the entrance.
Tree and vegetable was planted in the garden. How do you feel such a house which has natural taste?
Entrance imaged countryside in North America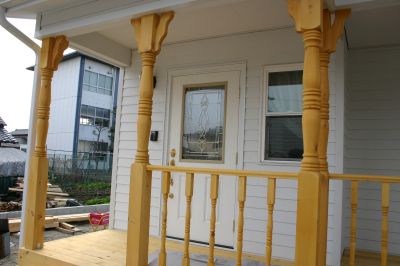 Entrance door with stained glass has installed in big roof deck. The white lap siding suits an early American style house. Pillars of pine carry the whole roof deck and they produce rhythmical happiness.
White gutter is made of aluminum treated with baked-on finish, so it is not deteriorated easily. Moreover, the siding made in Canada carries a 25-year Substrate Limited Warranty and a 15-year Finish Limited Warranty. Beauty and durability are different from Japanese siding that should be repainted every 10 years.
A study space screened by wall from view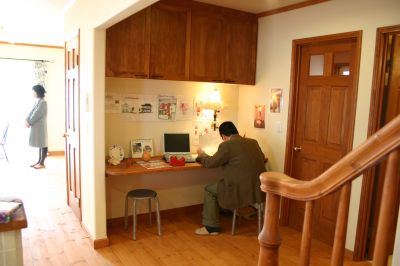 There is family's study counter next to the dining room. This space has designed to hide from living room even if the guest comes. The counter has enough width to sit two people together, and there is enough storage space in the hanging cabinet on the top of the counter.
When mother is cooking, children can study beside her; here is a space that both mother and children feel relieved. Childhood always wants and follow mother.
Gently Roundness corners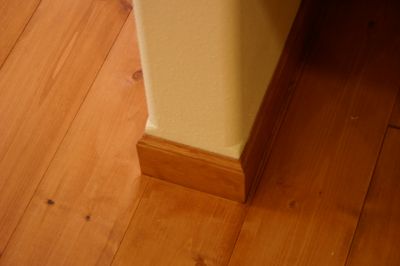 All the out-corner of wall is finished up roundness. Dry wall (North American style painted wall), can make such a gentle interior.
We think that these small devices give the attachment to the house. Therefore, we do not save time and labor.
"Dry wall" produces shadow and light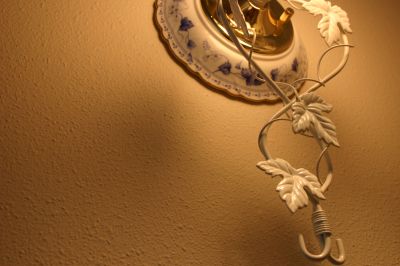 Orange peel* texture on the dry wall* is beautiful. The lighting produces contrast of light and shadow. Change your house like a cool café.
*Orange peel texture is finished wall surface with small dots as an orange peel. But the surface is not sharpen and doesn't hurt when touch the wall.
* Dry Wall finished up at all on the interior wall and the ceiling with latex paint coating that doesn't contain formaldehyde and other toxic substance.
Enjoy graceful feelings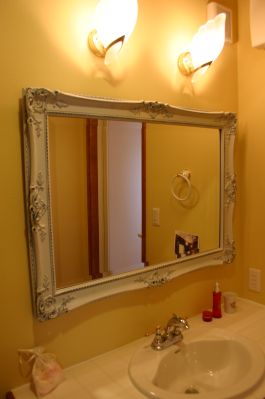 Beautiful vanity room; A big mirror was imported from Canada.
It doesn't see in this picture, the vanity cabinet and kitchen units are matching. The faucet on the tile counter is lovely dolphin. Even in these details, I feel owner's playful touches.
Happy bath time with family
Imported bathtub can enter all families together. Wow!! Pink frog step into a bathtub!
Usually bathroom arranges at the north side of the house in Japan, so they wanted bright and happy bathroom.
However, you had better to know that this type of bath room takes more space.