Dream castle where desire was realized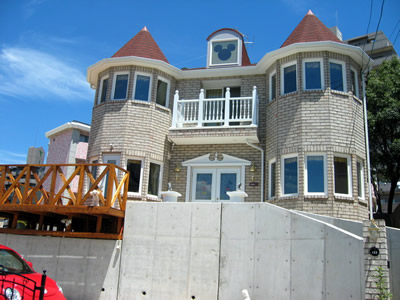 "White gray brick wall and red roof, symmetry twin towers look like a castle. The craftsmen from Canada laid up the brick one by one that exceeded 8000 pieces.
Can you imagine how the interior of this house is? (in Yagoto, Nagoya)
A night scene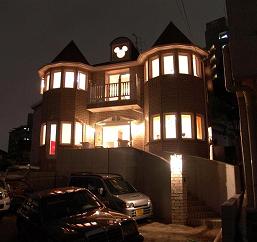 What is going on in the light, a dance party or dinner party?
When people pass the house, dramatic night view stops people's foot.
Stairs with chandelier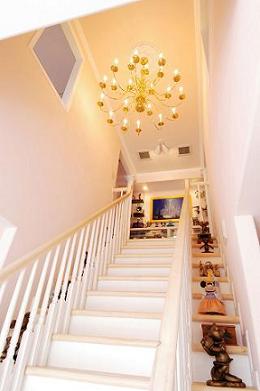 You can see the world of the pale pink when entering. The castle master comes down the white stairs with shining chandelier to invite their guest. Such a one scene of movie is imaginable.
Favorite living room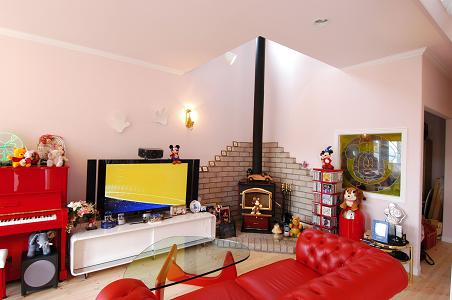 A red and gold wood burning stove is imported directly from Canada. Sitting on a red leather sofa and enjoy listening the music. The fire of the stove produces the time of the bliss on holiday.
A piano in the living room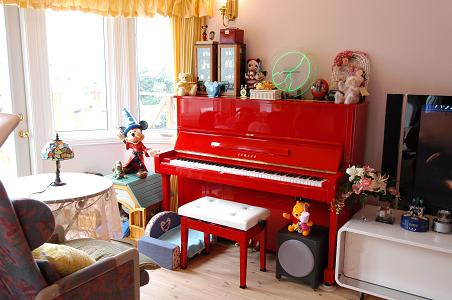 Bright light comes into the room through the windows that lined up in the twin tower. The black piano that the family used to use was repainted in red color. The loved tune is played by the automatic playing now.
As the house used wood for the structure and cellulose fiber for the insulation, the sound is refined in this house.
Fascinated kitchen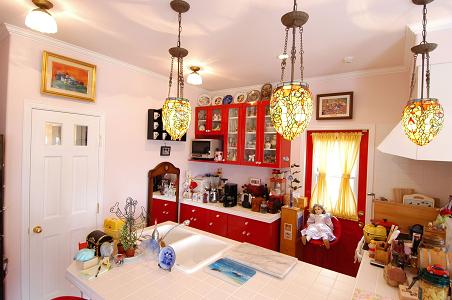 Coordination that sprinkles red; The knob of the cabinet gorgeously used the crystal of Murano in Italy. At night time, it seems to change into a fantastic bar by the light of Tiffany's stained glass.
The combination with the white kitchen sink and the tile counter makes red cabinet lovelier.
Bath room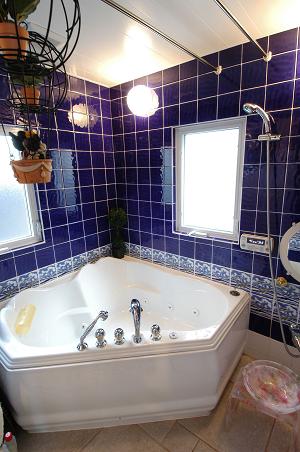 Blue as relaxation color and wave of massage jets; The narrow curved edge of bath tub images "The Birth of Venus", and wall tile has drawn dolphin.
Every day is feelings of resort here, even in your own home.